PAX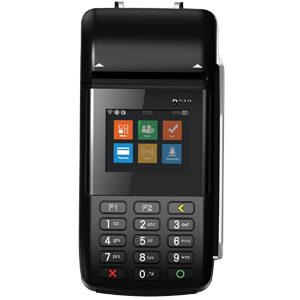 PAX D210
PAX's D210 is a compact mobile payment device designed to interact with customers. Supporting Bluetooth, WiFi, GPRS, 3G (WCDMA)or cable connection, the D210 connects to a wide range of existing and new smart devices to keep up with an emerging marketplace. Apple Inc. has given the D210 a special certification called MFi meaning that Apple has tested and approved the D210 to meet the highest performance standards for integration with any iPad or iPhone.
PAX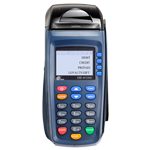 PAX S90
PAX's S90 mobile POS terminal has been designed to offer superior wireless performance, embedded in a ruggedized yet stylish form factor. With a large memory and a high capacity Li-ion rechargeable battery, the S90 is one of the most popular mobile terminals with merchants today.The S90 comes with PCI PTS 3.x certification, optional built-in contactless, and delivers secure transactions using an ARM11 processor to support DUKPT, Master/Session and 3DES.
First Data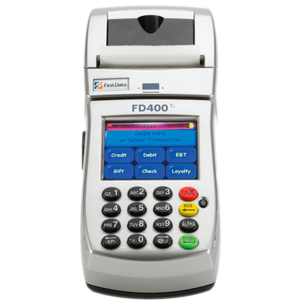 FD400ti with Check Reader
The FD400Ti is an easy-to-use terminal that goes with you wherever your business takes you. Installation is quick and easy. With an integrated PIN pad and thermal printer, you will be able to process payments on the go. Simply follow the instructions and beginaccepting electronic payments today.