TESTIMONIALS
Marzola Business Solutions
Marzola Business Solutions Needed Financial Security
Cameron Marzola, Owner at Marzola Business Solutions, is a Secure Payment Solutions (SPS) partner providing small businesses with merchant services and payment processing solutions. Before becoming an partner, Marzola utilized his degree in hospitality management but, like many in the hospitality industry, faced unemployment during the pandemic.
The Benefits of Working with Secure Payment Solutions
Marzola was ready to move forward with the program in July 2022. After settling a few bigger payouts in September, SPS approved his portfolio payout. He received the letter of intent (LOI) and other documents to sign in October and secured his payout in mid-November.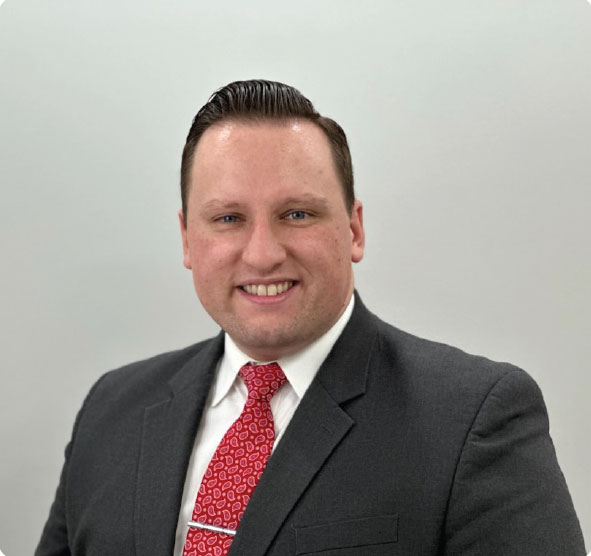 PARTNER
Cameron Marzola
Download the PDF
---
Make It Happen
Secure Payment Solutions Contributes to a Partner's Success with Transparency and Integrity
Miguel Aragon, owner of Make it Happen Business Optimization, provides his clients with digital marketing, web design, and merchant services, but he needed a payment processing partner he could trust. Secure Payment Solutions (SPS) offered the honesty, integrity, and high level of customer service that led to a truly valuable partnership.
Make It Happen Business Optimization Needed Visibility and Flexibility
When Miguel's partnership lacked support for payment processing solutions, a change was on the horizon to find a trusted partner with an easy-to-use solution and the support needed to run a successful business. Miguel Aragon experienced those challenges first-hand when he outgrew the partnership due to the lack of vision for growth and support he needed to build his future. The situation was impacting Miguel's business, his partner network, and their ability to close deals in a competitive market.
Miguel needed a partner that was straightforward, giving him and his sub-agents the service, support, and residuals they agreed to. His ISO also didn't have modern technology that Miguel and his partners could customize for merchants' unique needs and that would scale as their businesses grew.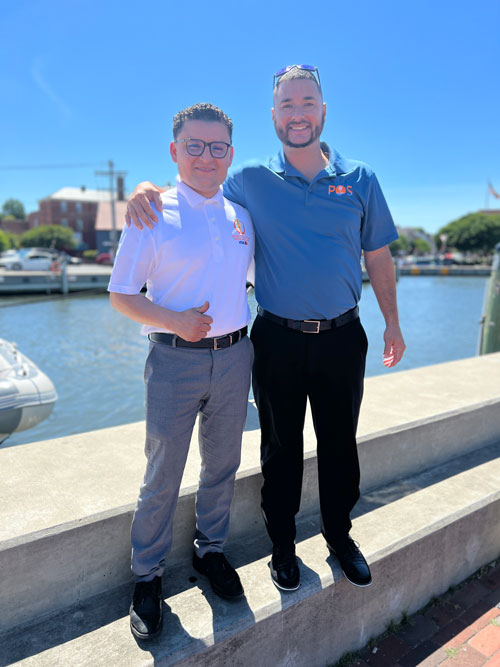 PARTNER
Miguel Aragon
Make It Happen Business Optimization

Download the PDF
---
Dave McGraw
My relationship with Secure Payment Solutions has been the best employment situation in my many years of working. They have offered me the ability to control my earnings as a 1099 contractor with a support staff that supports salespeople because they understand what it takes to find, sign, and maintain merchant accounts.
Jeh and Jesse started the business selling accounts so they understand the details of how difficult and how rewarding it can be to generate your own income with the help of a few of our great support staff. I worked for one other company in the industry prior to Secure Payment Solutions and the contrast was like day and night.
If you want to work and create your own retirement, there is not a better group to work with. They take care of their team!
-Dave McGraw
---
The Copeland Merchant Processing Team (Arkansas)
Secure Payment Solutions is truly a one-of-a-kind ISO. Working with SPS has been a total game changer, as far as dependability, service and options for our merchants. We know we can offer solutions tailored to our merchants and follow through with more than expected with SPS backing us.
The staff is great and work endlessly to make sure our merchants are taken care of well. We know we can count on them.
Working with SPS has strengthened our business and helped us grow and continues to do so. We cannot say enough good things about them!
Kind regards,
-The Copeland Merchant Processing Team (Arkansas)
---
ETX Merchant Services
I've worked with SPS for 10 years now. By far the best experience I have had working with an ISO. They are wonderful to work with and all my questions are answered quickly. The ability to get ahold of who you need and when you need them is why I love working with them. I can get someone on the phone helping me within a matter of minutes. Also, the support side of it is awesome. Whether it is a terminal or a POS, their team is on it and solving the issue quickly! I highly recommend SPS for anyone wanting to enter the Merchant Processing Industry.
-David James
ETX Merchant Services
---
Larry Hargett
My name is Larry Hargett and in 2007 I retired from 41 years as a very successful basketball coach. I wanted to do something outdoors in sales but not tied to a desk or punch a timecard. My wife and I scrolled through Monster.com and came across credit card processing, which we had zero knowledge about. To make a long story short, I went to work for a credit card company out of Ft Worth that, let's say was not above board on how they handled rates or took care of their customers!
After about 6 months of signing accounts, I was about to sign a very nice client in Tyler that was doing business with Secure Payment Solutions (SPS) out of Tyler Texas, who are now the processors I have worked for the past 13 years.
The owners, Jeh Holsomback and Jesse Memmel, contacted me and asked me to visit with them about the big picture on credit card processing. They were very professional in their approach and shared with me how the company I worked for was not correct on how they were offering this client rates.
SPS offered me a better opportunity to not only sign accounts but showed me in the first meeting that they were truly a company that is honest in every facet of the business. SPS takes care of their clients' needs no matter what it takes.
Now, 13 years later and somewhere in the range of 200 plus accounts signed, I can truly say SPS and the owners are a company of the highest integrity and provide the manpower to care for all accounts. We do not lose accounts due to service. SPS has provided me the skills, and training to excel in a business I had no knowledge of. They trained me to sign accounts that process $1000 a month, to several accounts processing $5 million a month.
Secure Payments Solutions has afforded me the opportunity to experience a lifestyle up and beyond anything I could imagine. SPS has been nothing but a positive experience and a GOD send to me and my family.
-Larry Hargett